Use any of your internet sources through one system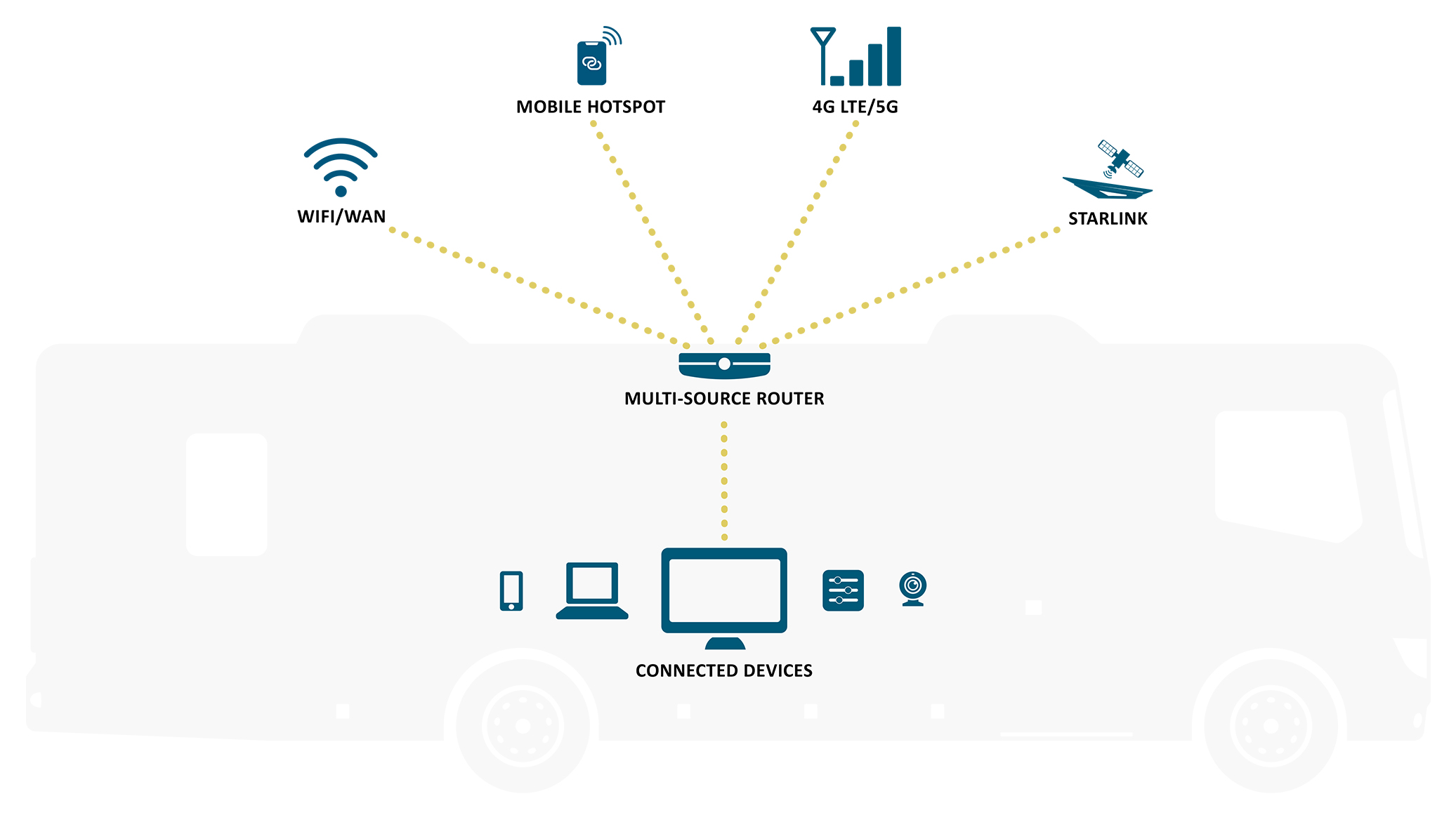 Consolidate your internet
and network
Simplify your internet and network experience with a multi-source router from Winegard. The multi-source router becomes the central connection for all of your computers and devices while getting online through any of your internet sources. Now experience seamless internet from WiFi, Cellular and Satellite through one multi-source router.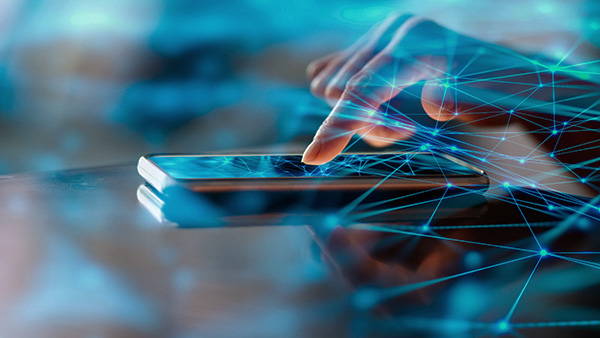 Switch between internet sources seamlessly

A multi-source router allows you to quickly switch between your various internet sources, whether WiFi, Cellular, Satellite, or Ethernet. Use the best internet depending on your location and what is ideal for speed and reliability. Say goodbye to downtime and hello to connectivity freedom.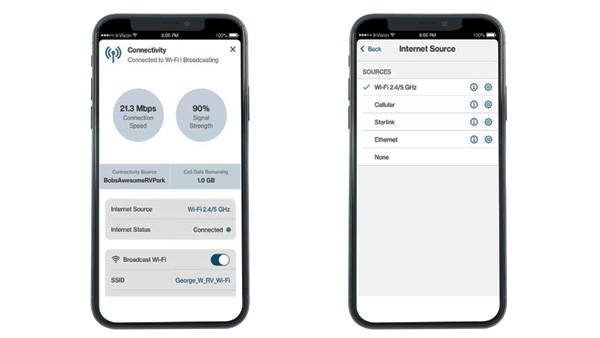 Securely connect all your computers and devices

Gone are the days of setting up your TV, printer, computers, tablets, smartphones, and more each time you get to a new location. Now you can enjoy a secure network that is always available for your computers and devices. Save time each time you change locations and enjoy true ease of use with a multi-source router.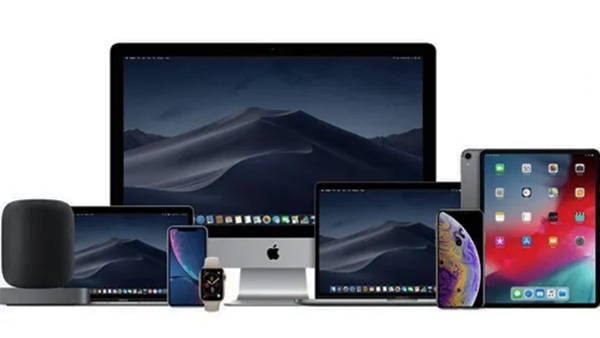 Multi-Source Connectivity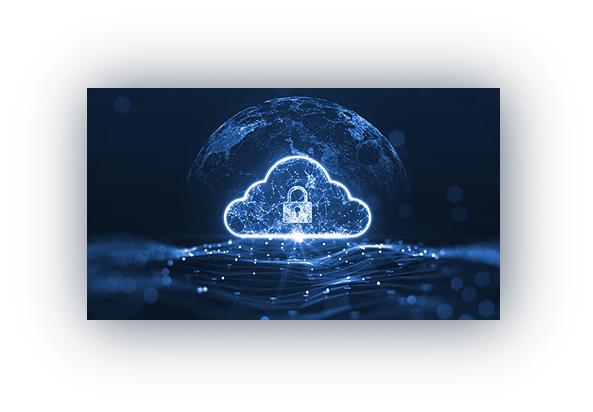 Ensure your devices are connected and protected
Protect your computers and devices while connected to a secure network with WPA encryption and a strong firewall.
Connect through a variety of internet sources
Sit back and relax instead of switching all of your computers and devices from one internet source to another. The multi-source router takes care of the details and gets your computers and devices online through your various internet sources with the click of a button or automation.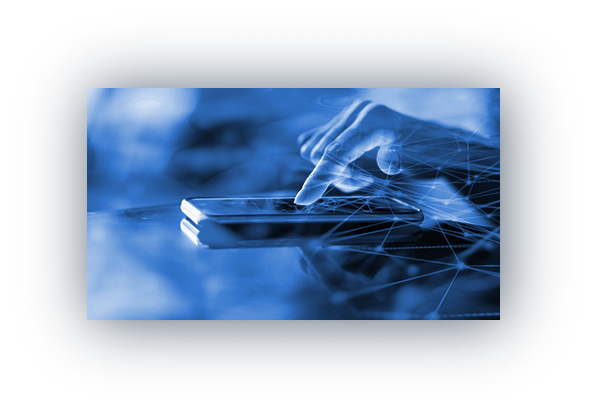 Connect to smartphone Hotspot wirelessly

Any Winegard multi-source router can connect wirelessly to a smartphone's Hotspot to utilize the Cellular data for internet. This improves convenience and can also be setup to happen automatically.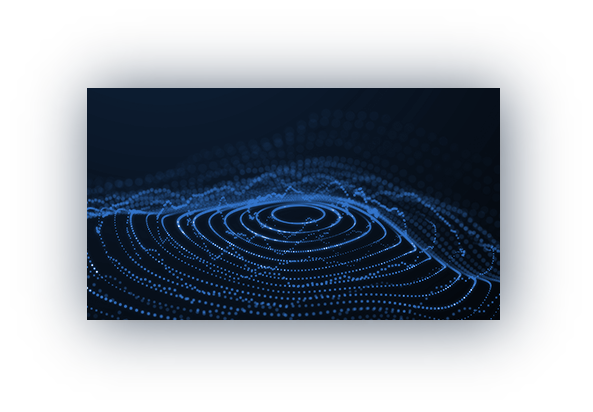 Reach WiFi at farther range
One of the core advantages of a multi-source router is that it takes care of the connection to WiFi. Since the routers have powerful radios and antennas built-in, the range is improved.
Integrate your network with Starlink satellite
The multi-source routers from Winegard are designed to detect when they are connected to Starlink, whether wirelessly or hardwired depending on your setup. Use these systems together for the ultimate internet experience.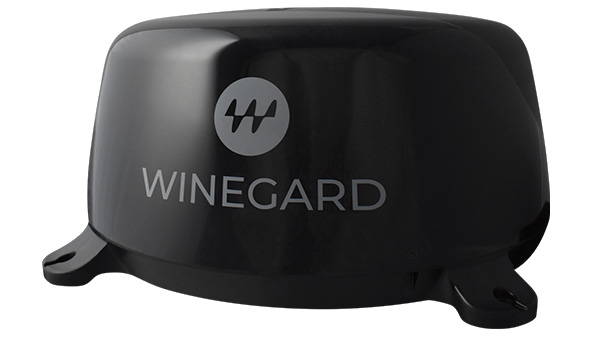 Reach farther than ever and pickup WiFi and Cellular signals from greater distances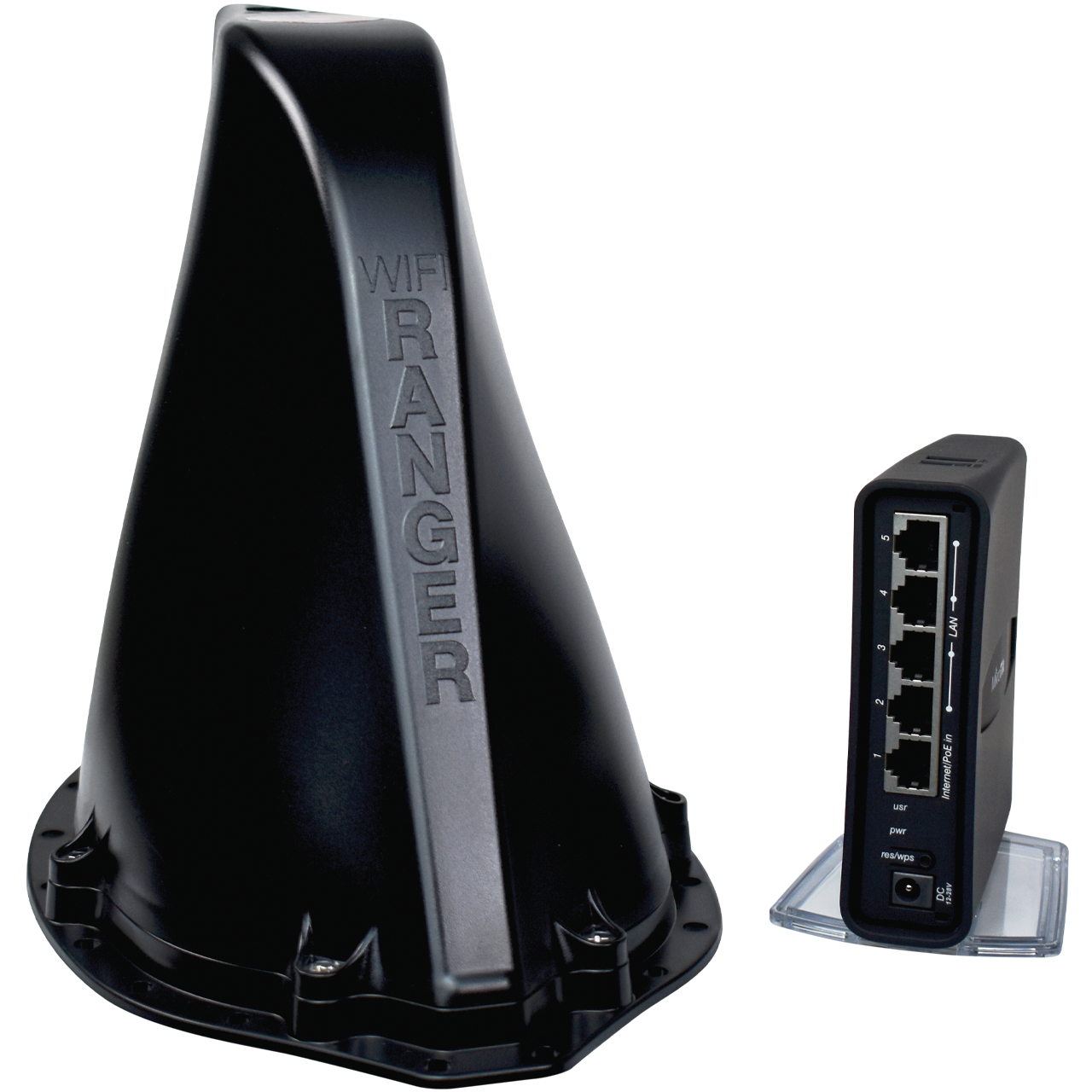 Bring everything together and interconnect all your devices with all your internet
Steps to great Connectivity


Determine exactly what the issue is that you plan to resolve.

Navigate the Winegard website to learn more or contact us to speak with product experts.

Buy all the products and accessories necessary to resolve your need.

Take the time to do a great installation and setup of all products and accessories.

Ensuring Peace of Mind
for your RV

Safety, security, and protection for your
home on wheels regardless of where you are.

We offer a wide range of shipping options to meet your needs.

We provide several secure payment options to make it easy for you to place your order.
We have people to help you out with presale or support concerns.

You have questions and we have answers to clarify exactly what you need to suceed.