Security alerts for your RV

Rest easy knowing that your RV
is only going on adventures with you

Monitor your RV from anywhere with the RV Halo app. Know in real-time where your RV is and whether it breaks a set parameter called a geofence. All that is required is a Winegard Gateway router with an active Cellular data plan or other internet connection and a subscription to the RV Halo app.
Completely customizable geofence shapes give you control over designated areas. Set up more than one geofence for custom RV monitoring at the campground, at home, in storage, and more.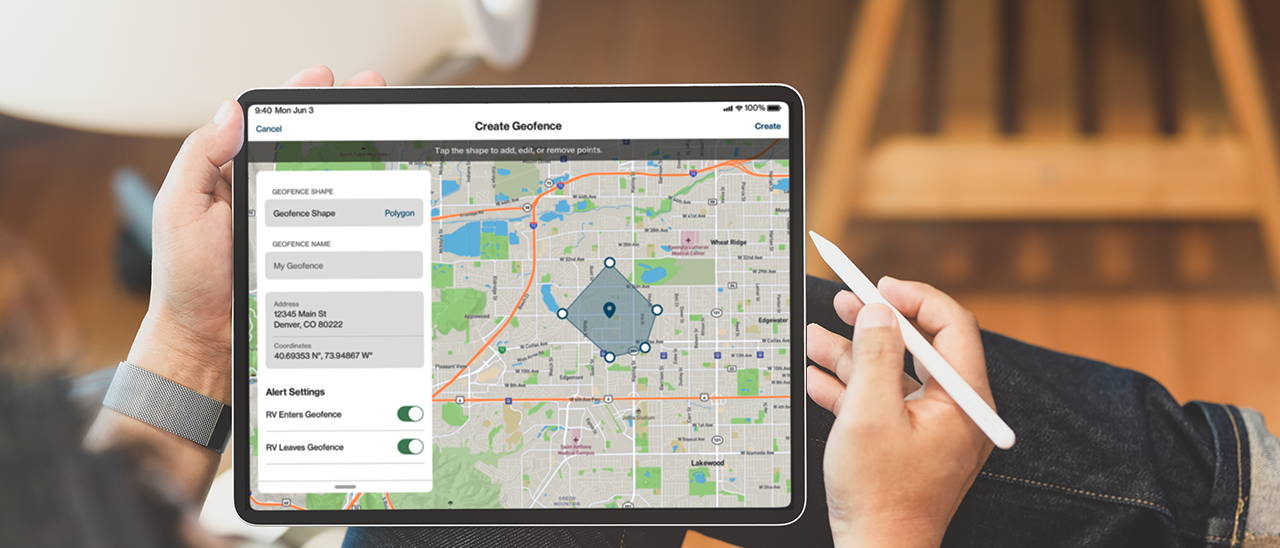 Rest easy knowing that when your RV is in storage or in an area that may have a high risk of theft, you'll be notified when your RV leaves your established geofence area.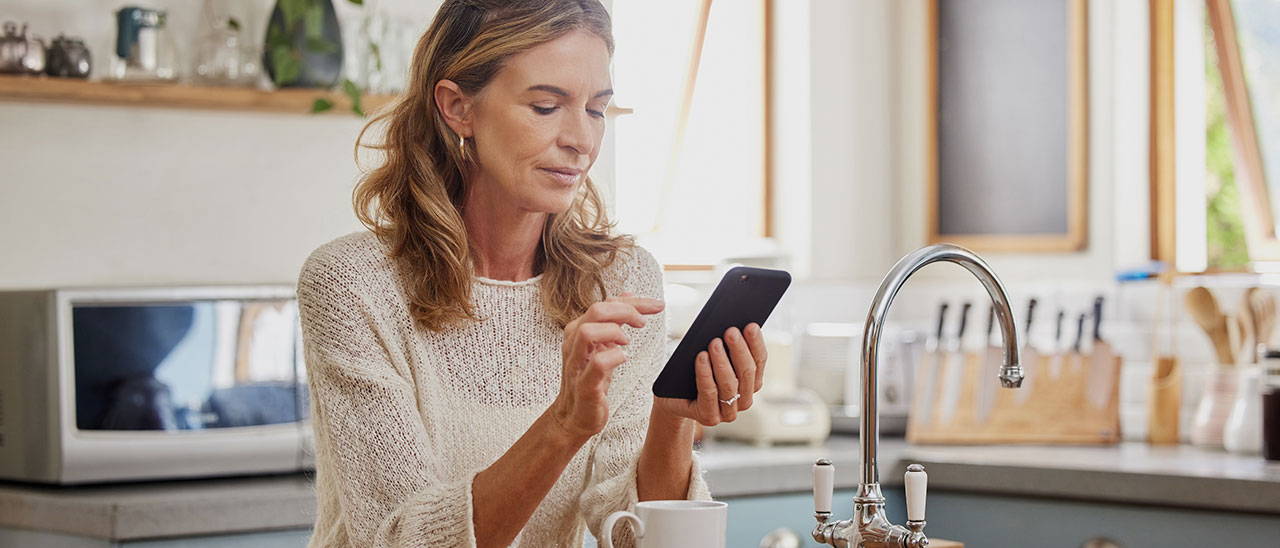 Locate Your RV in Realtime
Easily find your way back to your RV with GPS-enabled maps. This can be handy when you're out hiking and get turned around. Or maybe you just want to take a new route back. We make it easy to find your RV in any situation.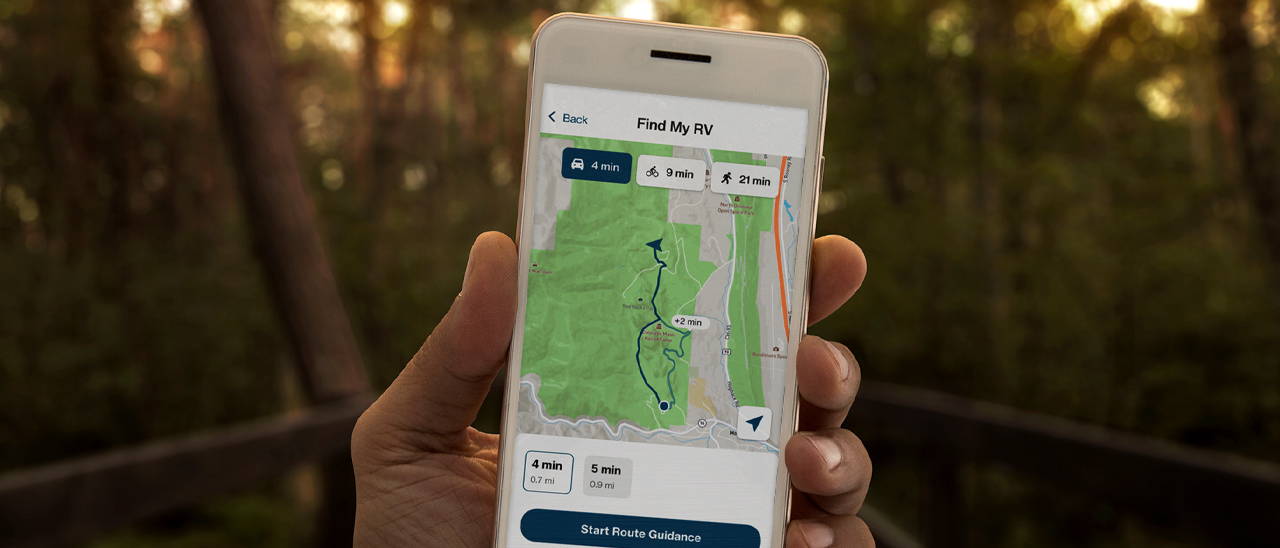 Activate a Data Plan to Enable RV Security

It is critical to have an active data plan or other internet connection in order to take advantage of the powerful geofencing features of RV Halo. Enable a Cellular data plan for your Winegard Gateway router or get the router online through WiFi and then activate a subscription in RV Halo to take advantage of these features.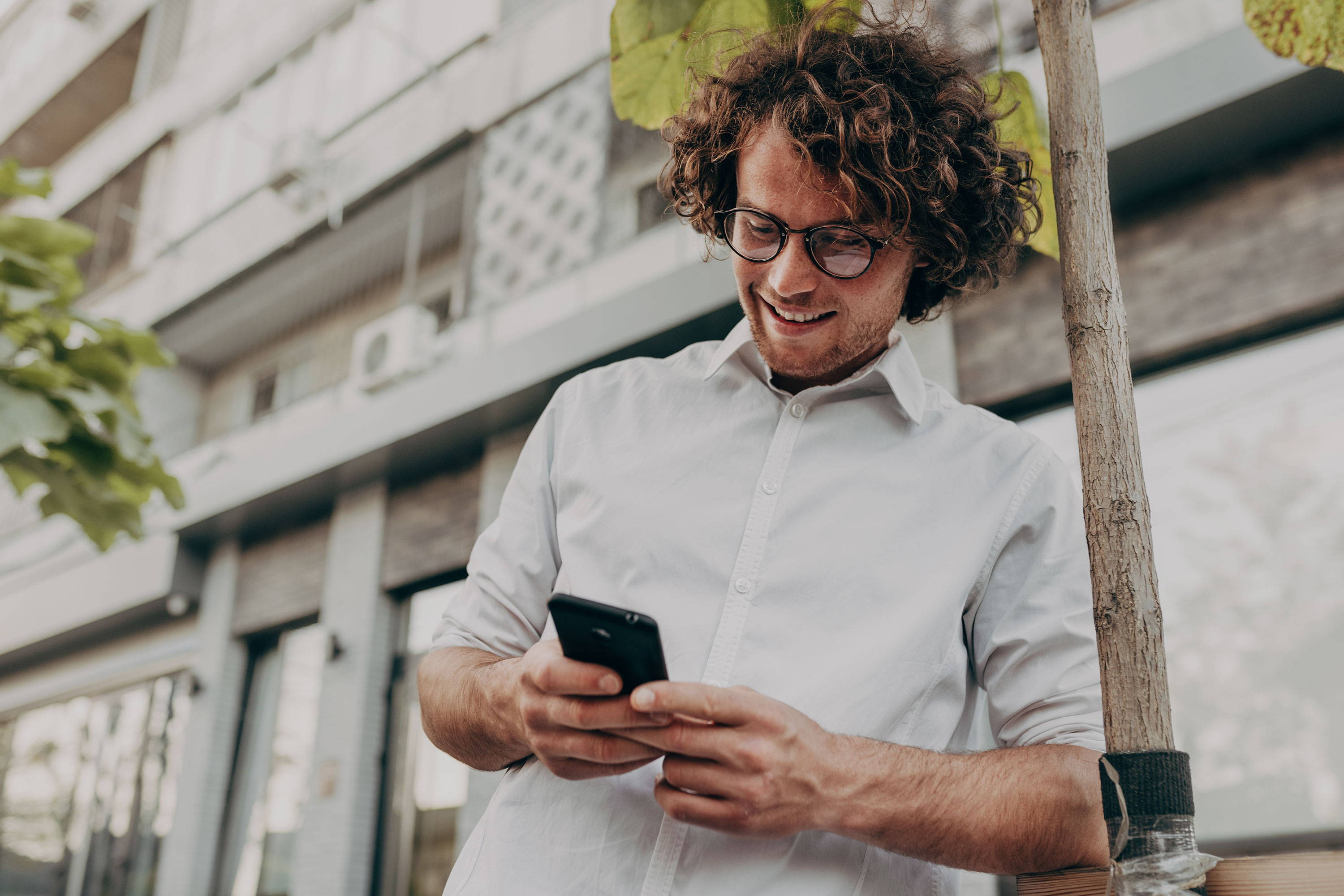 Not only does the RV Halo app provide you with great features and benefits, it paves the way of the future for Winegard connectivity and user experience. We have exciting plans to expand the functionality of the app and the products that it enhances. Get ready for the future!

We offer a wide range of shipping options to meet your needs.

We provide several secure payment options to make it easy for you to place your order.
We have people to help you out with presale or support concerns.

You have questions and we have answers to clarify exactly what you need to suceed.